Take Yourself on Vacation? Why Not?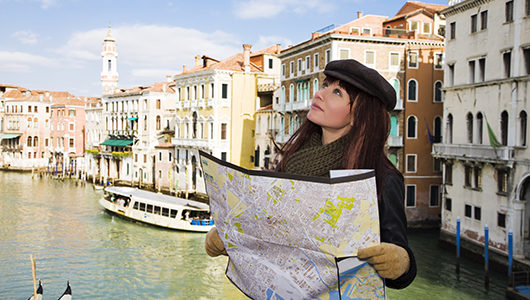 As the dust settles from your divorce and you start to establish new routines, don't lose the window of opportunity to do something you may have never considered. Taking a solo vacation. During your marriage, compromise ruled vacation planning.
Go Back to Your Dreams
Now you have the opportunity to do what you want to do. First, get rid of all the obstacles you usually throw up, like the budget, kids and work. Instead, consider taking some time to really reflect on what you would like to do. No restrictions, imagination at full throttle. What daydreams did you have a child. Did you ever want to live on a ranch and ride horses? See the Aurora Borealis? Experience the Sistine Chapel or sip wine in a Paris cafe? How about sky diving, whale watching or cooking school?
There's Nobody to Say You Can't
Designing a vacation around your secret fantasy lets you reconnect with the real you. Rejuvenating your body, soul and mind at this time in your life may lead to a happiness you've missed for quite a while. For a week or so, try something for just yourself – you don't have to quit your job, uproot your kids or move to a foreign country. So want do you want to do? Where do you want to go? Figure it out, then start planning on how get it done.
For more ideas on creating a new life after divorce, click here for blog on New Beginnings. For information on getting through a divorce , please click here for ideas and resources.
©2017 Alpha Resource Center, LLC